Home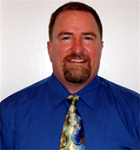 Hello. My name is John W. Shaffer and I am a performance improvement consultant who often works as an instructional systems designer and educational technologist. I'm an independent contractor and consultant. I have my own company - Archetype Performance Solutions.
Over the years I have come to embrace two statements which guide my work in educational technology. My fairly broad definition of training forms the first statement.
For me:
"Training is getting the right information, to the right people, at the right time, using the right medium and methods."
The second statement is:
"I perform 'training' so that individuals can reach their highest productivity and organizations, for and with whom the individuals work, can thus reach their highest levels of profitability."
If you would like to learn a little more about me, please click "About".
Click "Connect" if you would like to connect with me via LinkedIn, Twitter, or email. If you want to connect via email I will get your email and contact you shortly.